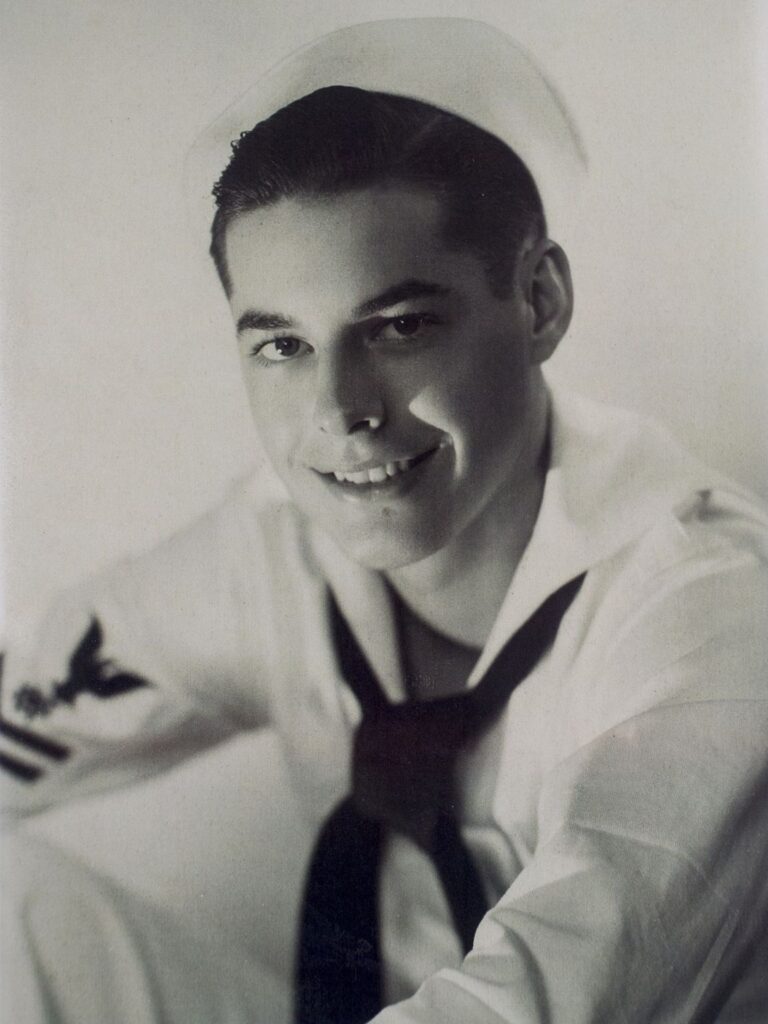 Lou Conter was born in 1921 in Ojibwa, Wisconsin. He enlisted in the Navy in 1931 in Denver, Colorado and completed basic training in San Diego, California.
He reported to the USS Arizona in 1940 with the rank of Quartermaster, Third Class. He was on watch the day of the attack on Pearl Harbor.
He was on the quarterdeck station between the ships third turret and main deck when the sirens announced the Japanese attack. When the big blast hit, Lou was knocked forward to the deck as others were blown off the ship completely. He and his other sailors began helping the wounded men, keeping them from jumping over the side into the fiery and shark infested waters.
At this point he was knee deep in water as the Arizona continued to sink. When the abandon ship call sounded, Lou went into a lifeboat and rowed to shore.
After the attack, Lou helped recover bodies and put out fires. He later served in New Guinea and Europe during WWII. Lou also participated in the Korean War serving on the USS Bon Homme Richard. He retired from the navy in 1967 after serving 23 years, as a Lieutenant Commander.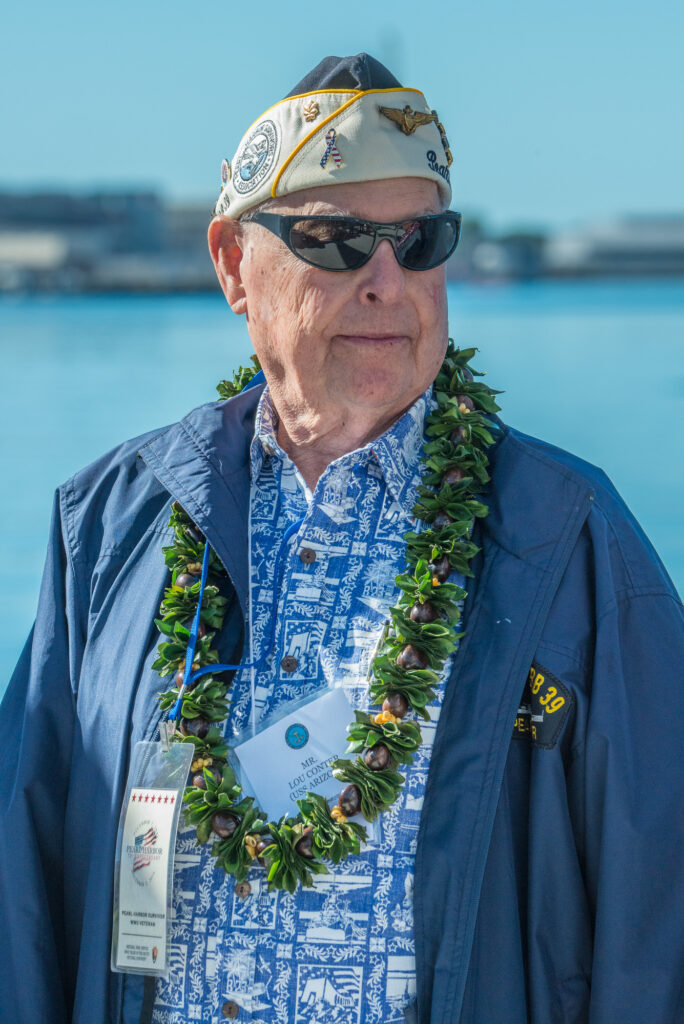 Lou is 98 years old and lives in California.