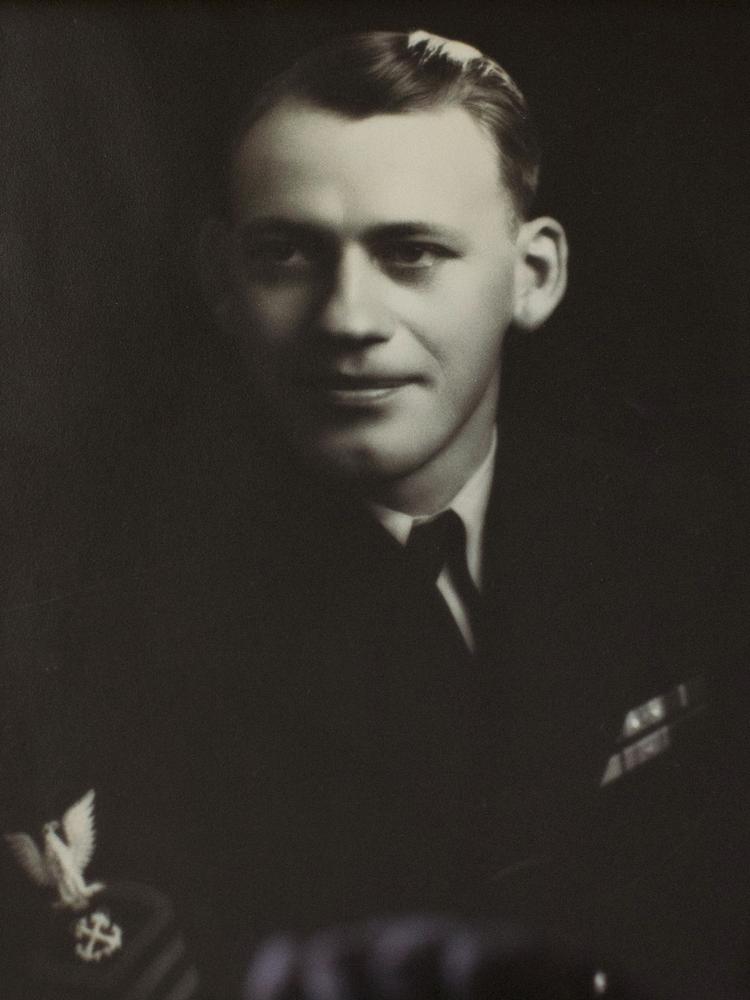 John Anderson was a Boatswain's Mate second class. He and his twin brother Delbert (also known as Jake) were born in Verona North Dakota. He and his brother later moved to Dilworth Minnesota where they grew up and graduated from high school. Him and Jake enlisted in the Navy in 1937 in Minneapolis.
John and Jake completed their basic training in Great Lakes, Illinois. John was then stationed on the USS Ellet. He was transferred to the USS Arizona almost a year before Pearl Harbor in 1940.
John followed ordered to abandon ship when the USS Arizona was hit, however he couldn't find his twin brother. He rowed into the burning waters surrounding the USS Arizona searching for Jake. Each time a commanding officer told him to move away, and each time he worked his way back to the Arizona, searching in vain for Jake. Jake was named among the 1,177 dead when the fires and smoke cleared.
John grieved his brother's loss but was determined to continue serving his country. John was assigned to the USS Mac Donough and finished out the war.
John retired from the Navy and worked as a meteorologist in Roswell, New Mexico until 1968. He also worked as a stuntman in Hollywood.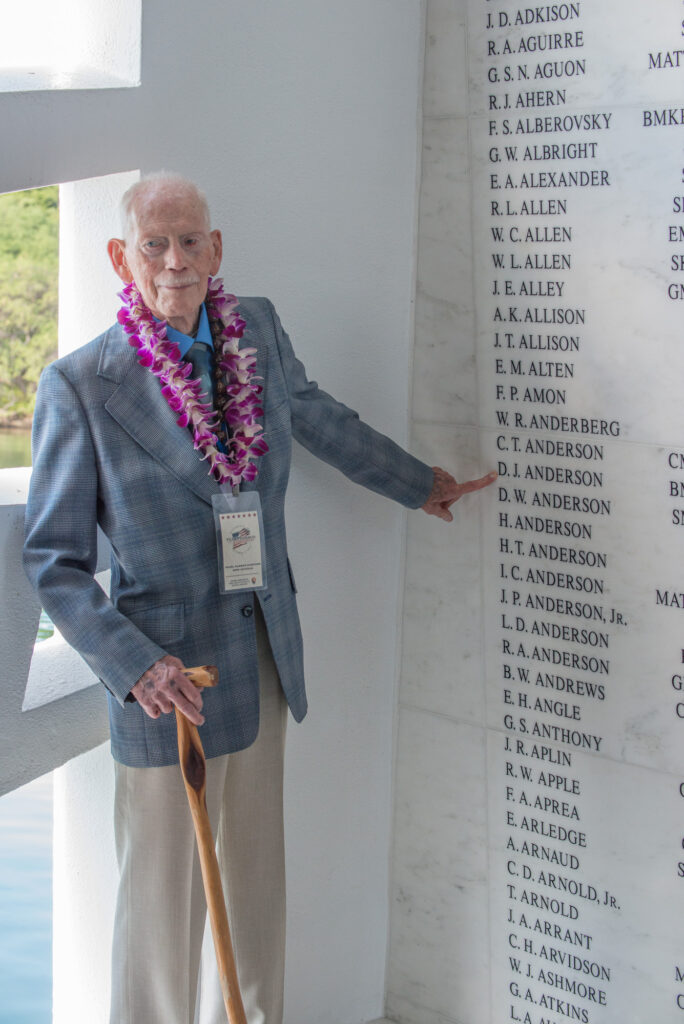 John passed away November 13, 2015 in Roswell and joined his brother being buried onboard the USS Arizona.