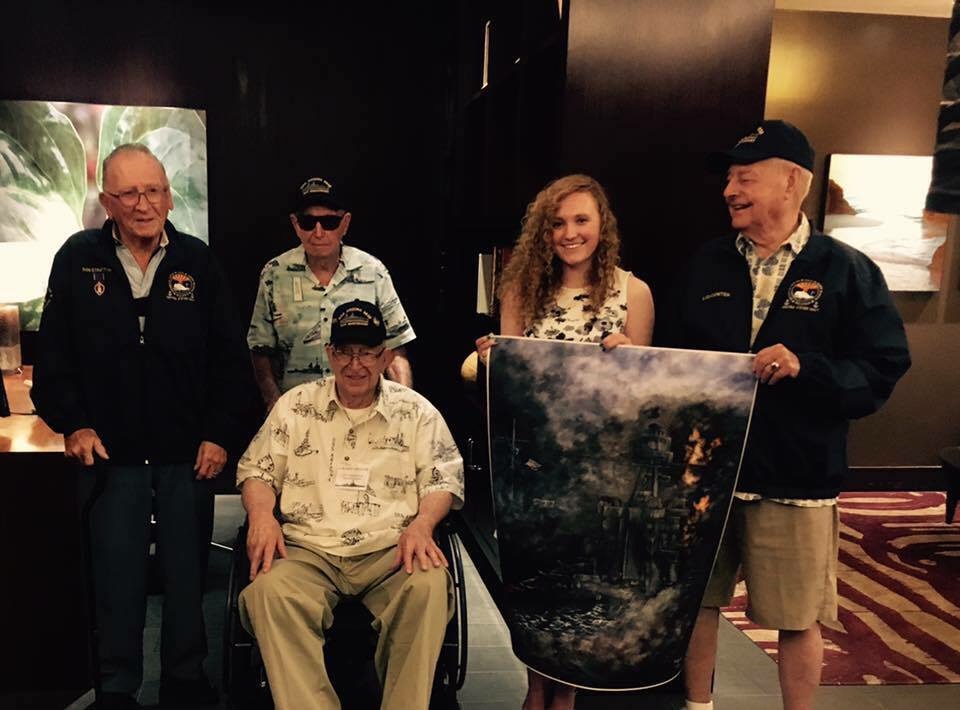 75th Anniversary of Pearl Harbor
In December of 2015, four of the remaining survivors traveled back to Hawaii to recognize the 75th Anniversary of the Attack of Pearl Harbor. Each of the four was in their upper 90's and it was unlikely they would make it back again. A plan was set in motion, and thanks to hundreds of generous donors, we were able to bring the survivors back with their families to celebrate 75 years since the attack. Donald Stratton, Ken Potts, Lauren Bruner, and Lou Conter traveled back to their famous ship in Pearl Harbor.

The Survivors enjoyed rock star status as the media followed wherever they went… it was a lot like traveling with the Beatles. Crowds were gathered at the USS Arizona Memorial Visitors Center as well as the movie premier, Remember Pearl Harbor by Tim Gray and the WWII Foundation. The week was studded with appearances leading up to the big event on December 7th.
The survivors also went back to the Memorial to witness the interment of survivor John Anderson who had passed away just one month prior to December 7th. John joined his twin brother who was killed during the initial attack on the USS Arizona.
Below are photos that highlight the 75th Anniversary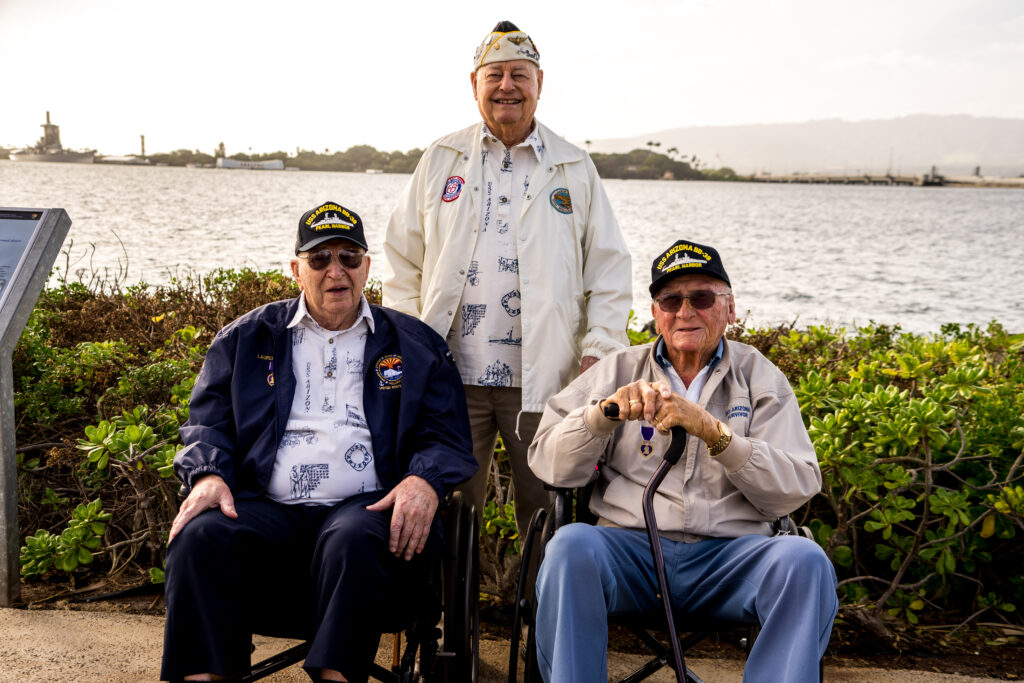 76th Anniversary of Pearl Harbor
Three survivors, Donald Stratton, Lauren Bruner, and Lou Conter traveled back for the 76th Anniversary of Pearl Harbor and a very unique ceremony held on the USS Arizona Memorial.
Donald Stratton and Lauren Bruner were saved by a man named Joe George, 76 years prior. He was never honored for his heroism in saving six lives. However, after 16 years of trying, the Navy finally awarded Joe (posthumously) the Bronze Star with Valor. It was presented to JoeAnn Taylor, Joe's daughter, December 7th 2016.
This would be the last time Donald and Lauren returned to Hawaii and to the USS Arizona Memorial before passing.