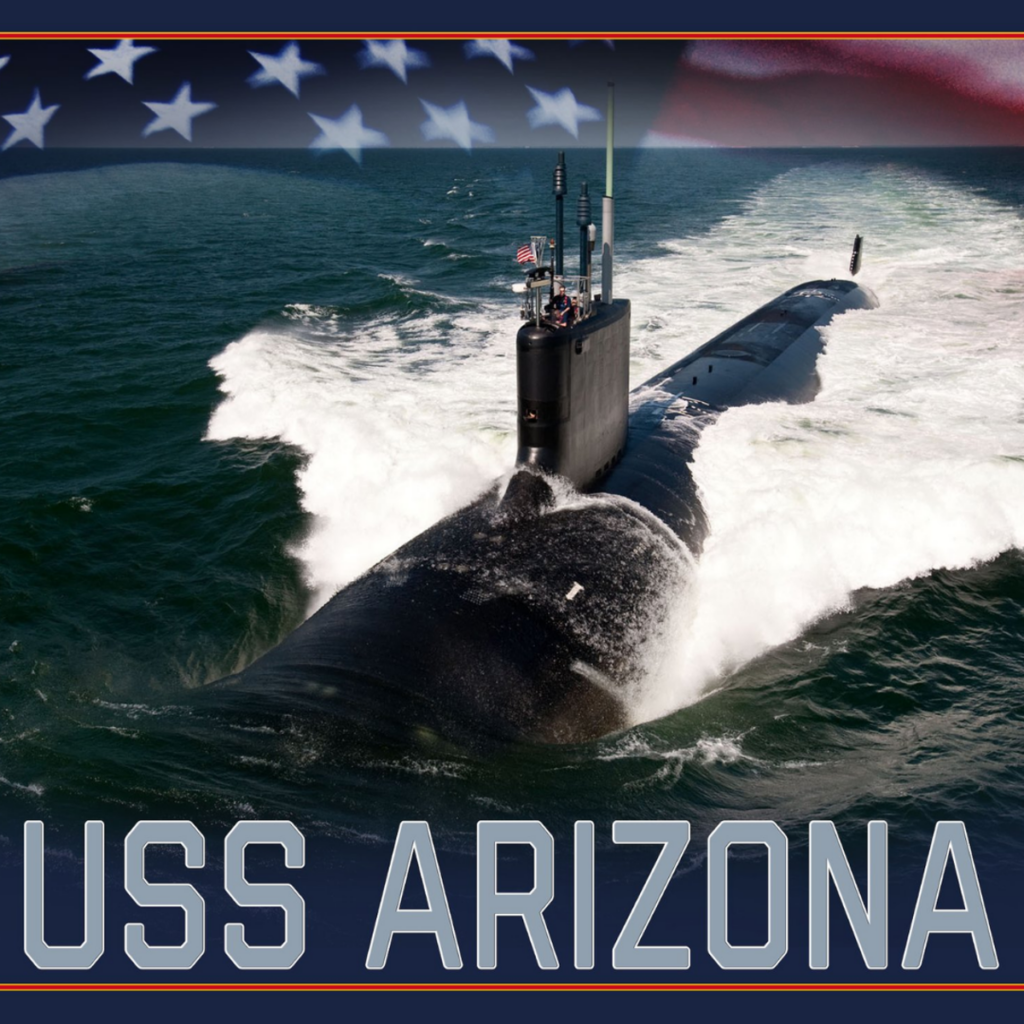 In December of 2019, then Acting Secretary of the Navy Thomas Modly announced two new submarines, one to be named USS Arizona SSN 803. Sec. Modly had a huge appreciation for the WWII era and even had the USS Vestal bell in his office.
During Donald's funeral ceremony, Secretary Modly spoke about this new generation of submarine and what it means to the US Navy.
"Truly, there is no greater honor I can think of for the Navy, the Marine Corps, and the nation than to build and commission into active service two state-of-the-art American warships carrying the spirit of those heroes of the Greatest Generation, as well as that of their families and the Grand Canyon and Sooner states as they sail through a new American maritime century," said Secretary of the Navy Thomas B. Modly. – via AZRepublic Newspaper
Every ship in the US Navy has a female sponsor that looks after the crew and guides the ship especially with its historical significance. The ships sponsor is Nikki Stratton, Donald's youngest granddaughter.
Once completed the submarine will be the worlds most advanced submarine with the new VPM – or Virginia Payload Module which carries additional weapons capability and increases the overall length by 88 feet.
In October of 2020, Gilbert Arizona was named the host city/town of the USS Arizona and will serve as the home for the sub's events relating to building process.