Donald Stratton, Lou Conter, John Anderson, Lauren Bruner, Ken Potts (not pictured)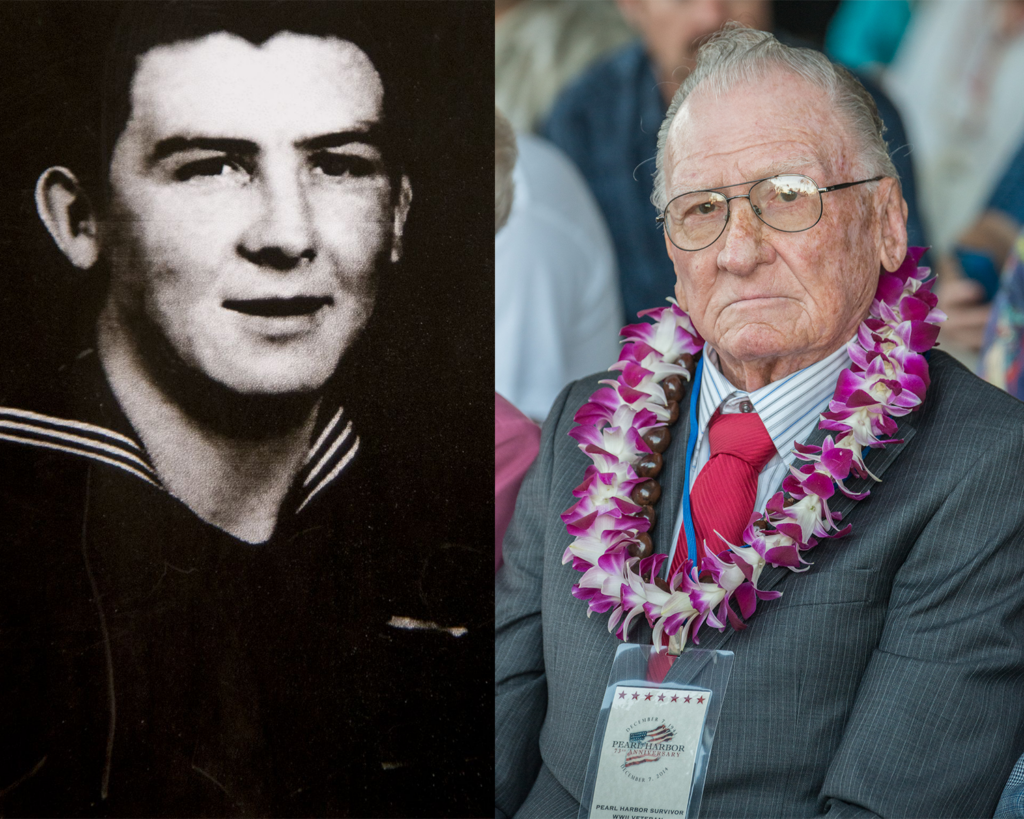 Donald Stratton
Donald was born in Red Cloud Nebraska and enlisted when he was just 18 Years old. Donald boarded the USS Arizona in Bremerton Washington.
During the attack on Pearl Pearl Harbor, Donald was a sight setter on the port anti-aircraft direction. He was burned over 65% of his body.
Read The Full Story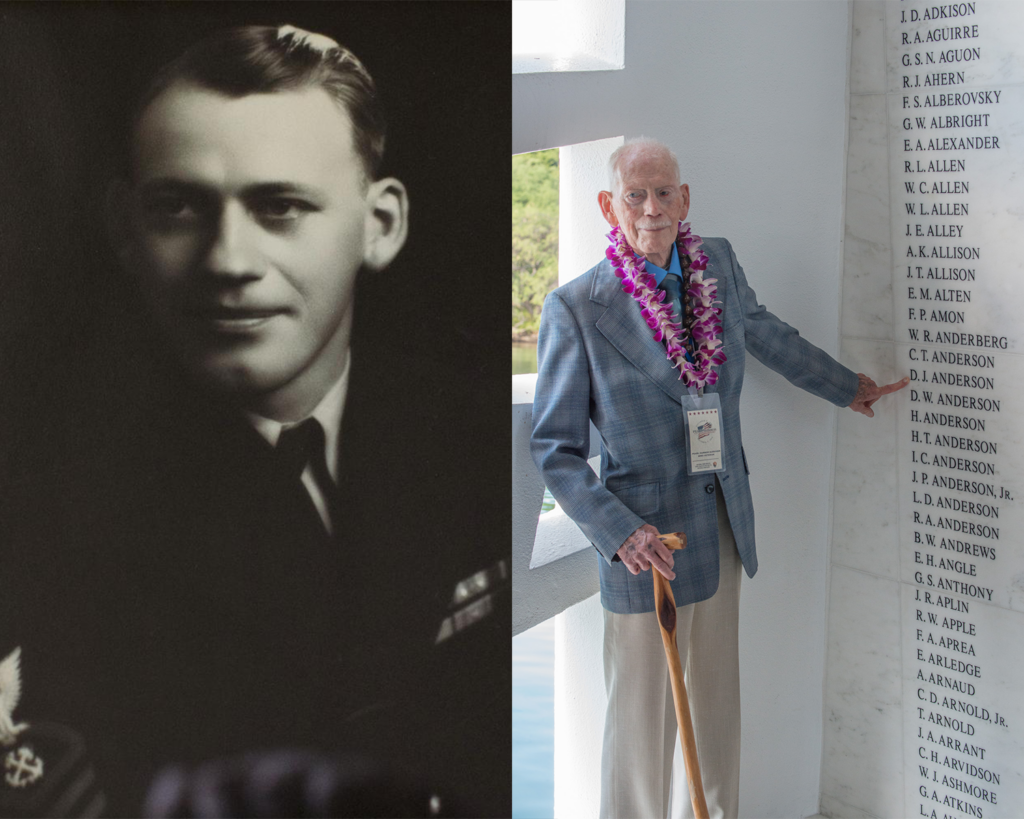 John Anderson
John and his twin brother Delbert were born and raised in Verona North Dakota. Both John and Delbert joined the Navy in 1937.
John began his career aboard the USS Saratoga, and saw first hand what the Japanese were capable of while the ship was in China. He later transferred to the USS Arizona. John lost his brother Delbert in the attack.
Read The Full Story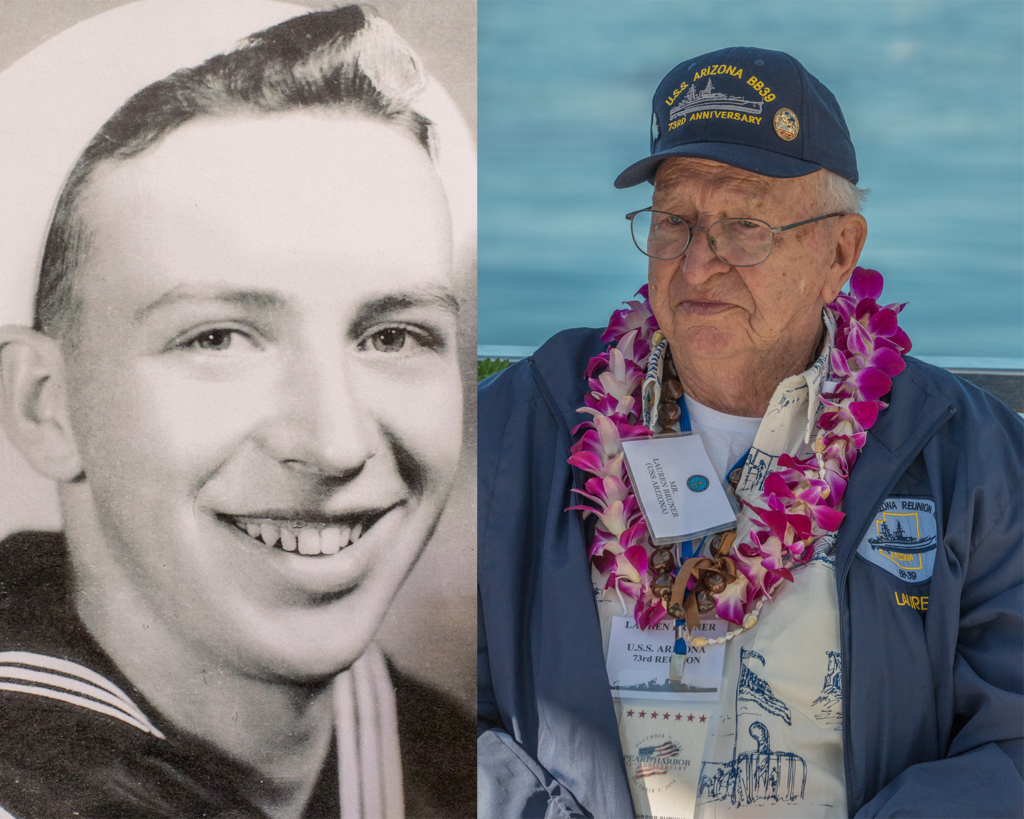 Lauren
Bruner
Lauren was born in Shelton Washington. He enlisted in the Navy in 1938 and went aboard the USS Arizona.
Lauren served as a fire controlman and was in the anti-aircraft director with Donald when the bomb hit the USS Arizona. Him and Donald were saved by Joe George of the USS Vestal. He was burned over half his body.
Read the Full Story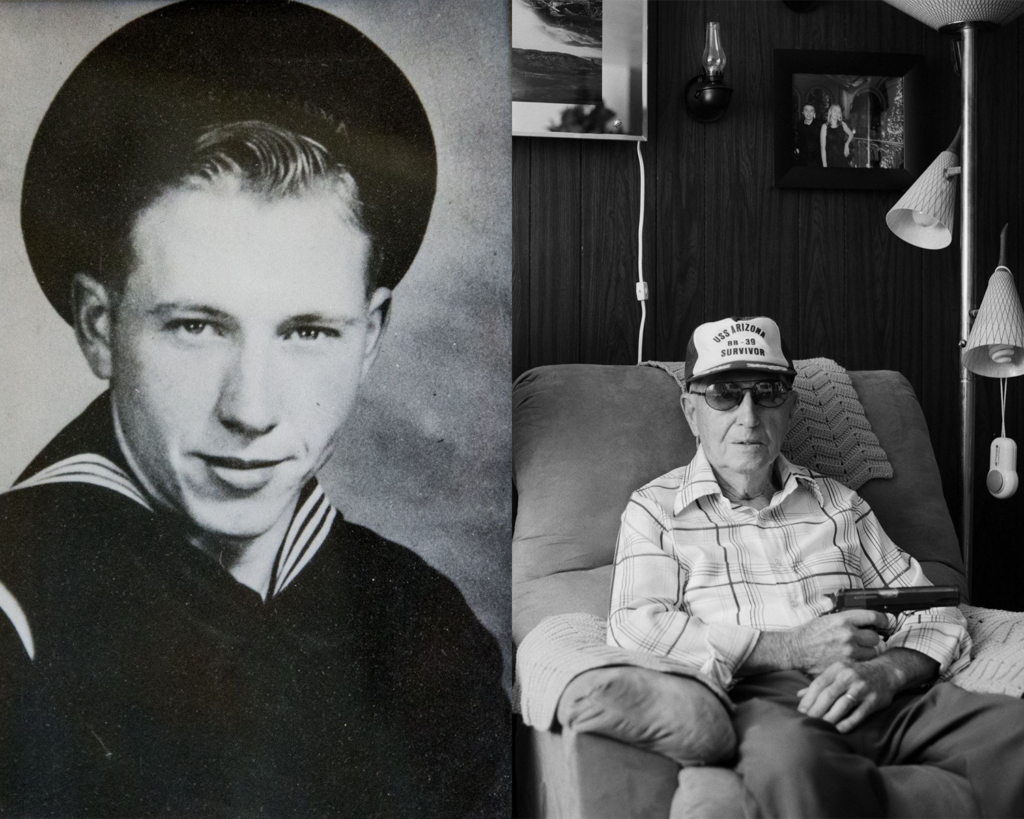 Ken Potts
Ken Pott was born and raised in the small farming community of Honey Bend Illinois. He worked as a crane operator aboard the USS Arizona.
Ken and his fellow operators abandoned the USS Arizona for a small transport craft after the big bomb hit. The men scooped up sailors that were in the burning waters of Pearl Harbor and headed to Ford Island.
Read the Full Story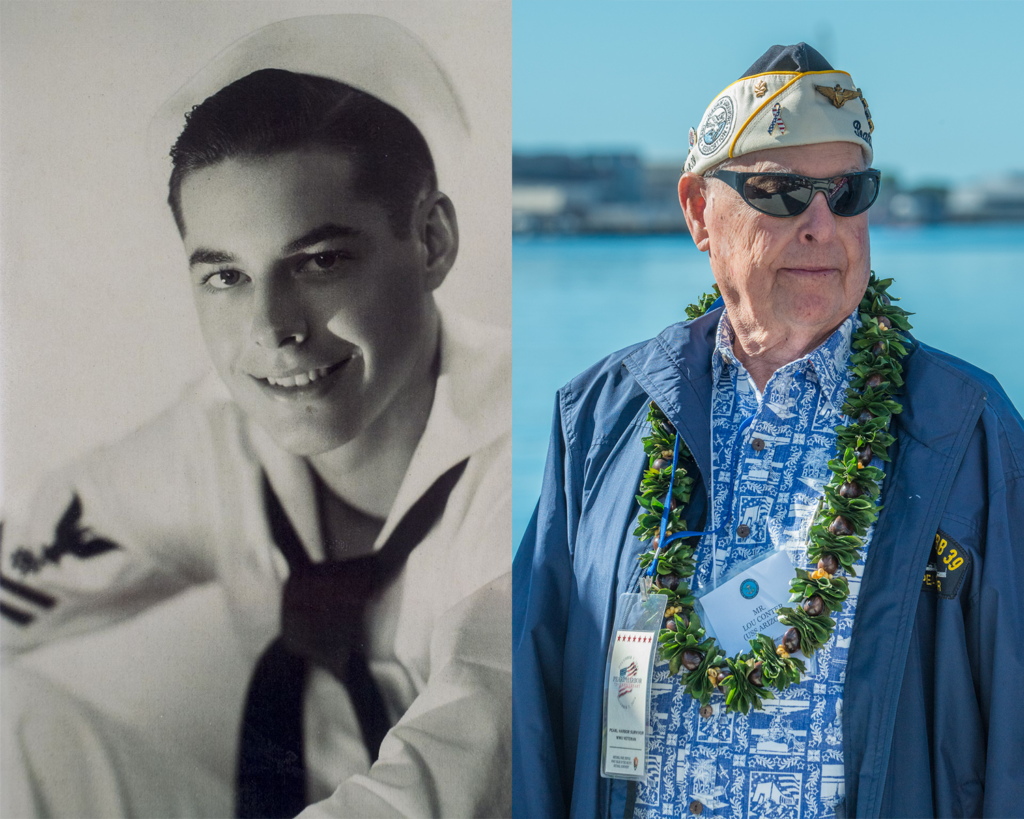 Lou Conter
Lou Conter was born in Ojibwe, Wisconsin. He enlisted in the Navy in 1939. He went right to the USS Arizona after boot camp.
Lou was scheduled to head back to the mainland in November for flight school, but the USS Arizona was scheduled to head back that way later in December. He was on the back decks when the bomb hit.
Continue the Story