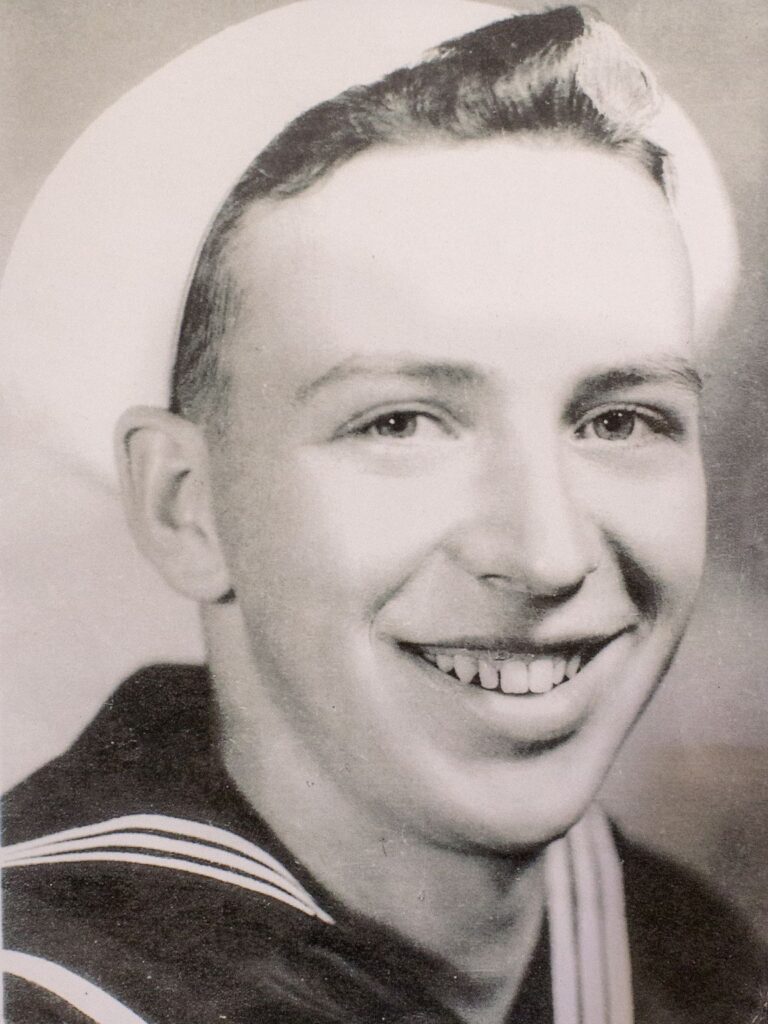 Lauren Bruner was born in Washington and enlisted in the Navy in 1938. He reported for duty aboard the USS Arizona in 1939 after completing training in San Diego, California. He was a Firecontrolman, Third Class
Lauren was in the director with Donald as the fires raged and the attack went on. He suffered from a bullet hole in he leg he sustained from a Japanese zero strafing.
Lauren and Donald knew they would never be saved, but for the heroism of Joe George. Lauren was the second to last sailor to leave the USS Arizona when he made the climb across the line to the USS Vestal.
Lauren recovered on the USS Solace until December 30th where he was then transferred to the Naval Hospital in Pearl Harbor. Once recovered he was assigned to duty on the USS Coghlan and participated in 8 more engagements during WWII.
Lauren served in the Navy until 1947 where he reached the rank of Chief Fire Officer Controlman. Lauren returned to Pearl Harbor many times and was known to the whole island for his smile and sense of humor. He was especially popular at Smith's Bar which was the famed watering hole for the USS Arizona crew. Lauren returned for the 76th Anniversary for the Medal presentation of Joe George.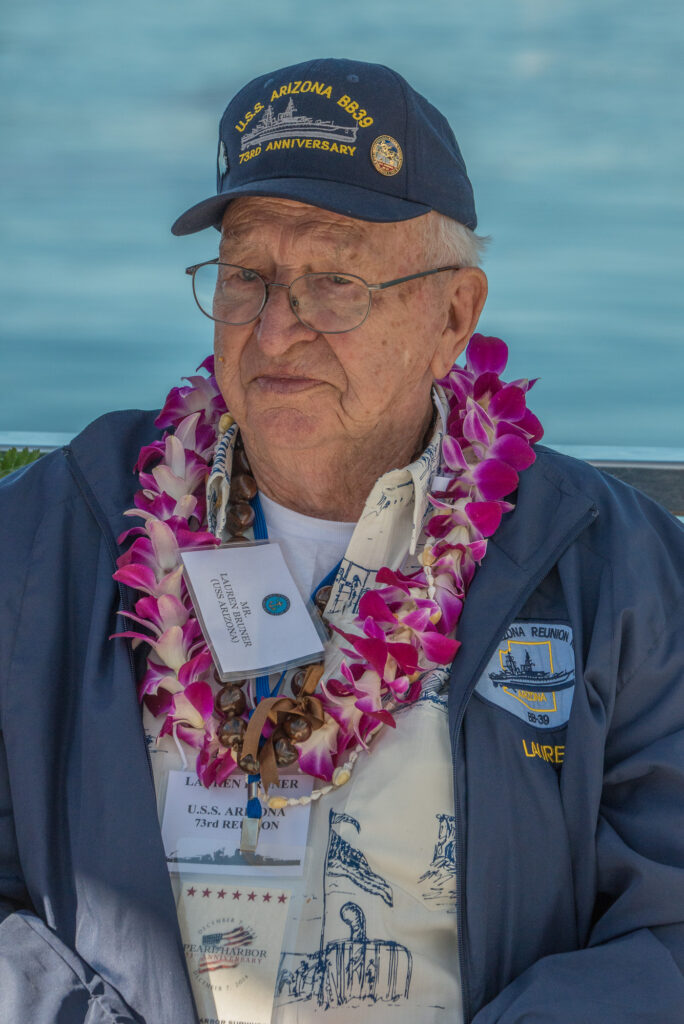 Lauren passed away September 10, 2019. He returned to USS Arizona and will be the last survivor to be interred aboard.